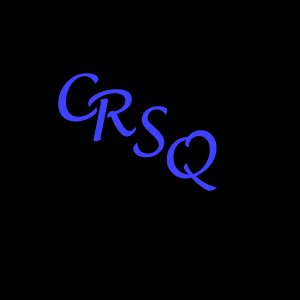 Group photo coming soon!
Sheri Margrave-Violin, Baritone Violin, Zeta Violin
Rob Anderson-Violin, 5-String Electric Violin, Viola
Ludvig Girdland-Violin,Electric Violin, Viola
Buffi Jacobs-Cello

"You guys sure don't look like a string quartet!"

---
Attending a CRSQ performance is always surprising. You never know WHAT will happen! You may encounter an African Log Drummer, a bit of sizzling jazz vocals, or maybe some impromptu dancing. Whatever the scenario may be, it's always groovin'. You've probably seen CRSQ's traveling montage performing onstage with artists such as Stevie Wonder, Ray Charles, Luther Vandross, Robert Plant, Jimmy Page, Quincy Jones, and others. They've worked with such jazz notables as David Baker, Harold Blanchard, Tyrone Wheeler, Linda Cole, Anthony Cole and Doug Matthews of The Sam Rivers Trio, and more.


So, kick back and take it easy......it's pretty comfy.


---
Meet Each Of Us!
---